Delivering happiness all over Brisbane
Flowers say so much more than words.
A celebration, a pick me up or comfort for someone going through a tough time, flowers are sunshine for the soul.
If you need a little something for a plant lover or want an eco conscious gift, we've got just the thing.
Whatever the moment, we're there for you when you can't be.
A flowery history
For around 30 years, we've been sending love, blooms and good vibes across the city.
Our shop is in the heritage-listed Pollock's Shop building in South Brisbane's Stanley Street. Built in the 1860s, Pollock's Shop was originally a butchery before evolving into an oyster bar in the early 1900s.
We started out as the hospital florist for all Brisbane Mater hospitals. Today we also deliver to houses and business in all Brisbane suburbs.
We still hand deliver to hospital wards – it's one of the best parts of our job! Seeing the emotion on your loved one's face when we hand them our gorgeous flowers and gifts is a delight.
You'll also find our flowers in the café of each Mater hospital in Brisbane and in store on Stanley Street. Tip – the best parking is behind the shop, accessed via the alley. Order online Link to Shop page or by phone on 07 3163 1855 to speak with one of our Customer Delight team members.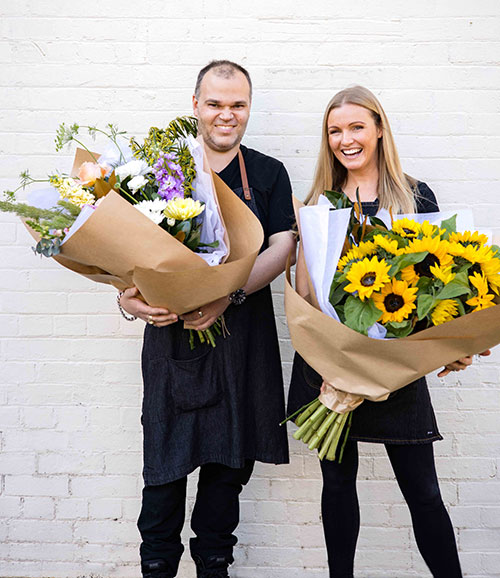 Doing our bit for the planet
We're not perfect but we are doing all we can to reduce our impact on the planet. 
Our flowers are delivered in either a reusable ceramic pot or glass vase, we're part of Pro Environmental Balloon Alliance and we're waste conscious.
Wherever we can, we swap plastic for recycled and compostable materials and we stock a wide selection of eco conscious gifts.
"BIG thanks for your compassion and respect. Such a nice, personal conversation over the phone. Thank you, she really loved my gift."